De mooiste locatie
bij Rotterdam
Stuifakker 6
3264 RA  Nieuw Beijerland


The most beautiful location
near Rotterdam
Stuifakker 6
3264 RA  Nieuw Beijerland


Gelegen aan de rand van Nieuw Beijerland,
in een kleine en rustige wijk,
ligt deze ruime vrijstaande villa.
Het huis wordt omgeven door een
mooi aangelegde tuin op het zuidoosten
met een zwembad, verschillende terrassen en
vrij uitzicht over het weidse polderlandschap.
De gehele woning is uitstekend onderhouden
en wordt gekenmerkt door licht en ruimte
Located on the edge of Nieuw Beijerland,
in a small and quiet neighborhood,
where this spacious detached villa is found.
The house is surrounded by a
beautifully landscaped garden on the southeast
with a swimming pool, several terraces and
unobstructed views of the wide "polder" landscape.
The entire house is outstandingly maintained
and is characterized by light and space
Kenmerken:
Vrijstaande villa uit 2006
Dubbele garage
Woonoppervlakte 304 m2
8 kamers
4 slaapkamers
Perceel 1.140 m2
Zwembad 7.70 x 3.60
Vrij uitzicht over het landschap
Characteristics:
Detached villa build in 2006
Double garage
304 m2 of living area
8 rooms
4 bedrooms
1,140 m2 plot
7.70 x 3.60 swimming pool
Unobstructed views of the countryside
The utility / laundry room
The central hall / entrance
Vanuit de overloop de
badkamer en het toilet
Seen from the corridor
the bathroom and toilet
De badkamer op de verdieping
The bathroom on the first floor
Beautiful unobstructed views
De centrale hal op de 1e etage
The central hall on the first floor
De in stijl gebouwde
dubbele garage
met zolder
The double garage
built in style
with attic
Hartelijk welkom
op de Stuifakker 6
You are most welcome
at Stuifakker 6
Bel de makelaar direct:
06 54 90 70 61 (bereikbaar van 9.00 tot 21.00 uur)
Contactpersoon / makelaar: Dhr. Jan Kok
Bezoek onze website:
www.DeHogerePrijsklasse.nl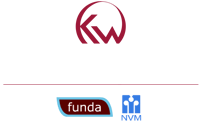 Call the estate agent directly:
+31 654 907 061 (call us between 9.00 and 21.00 hrs.)
Contact person / estate agent: mr. Jan Kok
Visit our website:
www.DeHogerePrijsklasse.nl